Premium Screened-in Porch & Patio Shades
Screened-in porch shade systems are a practical and versatile solution for homeowners looking to create a comfortable and shaded outdoor space. These systems are designed to provide protection from the sun's harsh rays while maintaining the open and airy feel of a porch. By incorporating retractable screens or shades into the porch design, homeowners can easily adjust the level of shade and privacy to suit their preferences. One popular option for screened-in porch shade systems is the use of motorized retractable screens. These screens can be controlled with a push of a button.
Another option is the installation of roll-up shades or blinds. These shades can be made from various materials, such as woven fabrics or bamboo, and come in a range of colors and patterns to complement the porch's aesthetics. They can be easily rolled up or down, providing instant shade and protection from the elements. Screened-in porch shade systems not only offer relief from the sun but also provide privacy and insect protection. With the ability to customize the level of shade and privacy, homeowners can create a serene and comfortable outdoor retreat for relaxing, entertaining, and enjoying the beauty of nature.
Are Patio and Porch Shades Right For You?
Screened-in porch shades provide:
Privacy: They block the view from outside, offering increased privacy for your porch area.
Sun Protection: By blocking sunlight, they reduce glare and protect you from harmful UV rays.
Insect Protection: The mesh material acts as a barrier, keeping mosquitoes and other pests out.
Temperature Control: They block a portion of the sun's heat and promote airflow, helping to regulate the porch's temperature.
Versatility: The shades can be rolled up or down, allowing you to adjust the level of shade and privacy as needed.
Overall, screened-in porch shades offer privacy, sun protection, insect prevention, temperature control, and flexibility, creating a comfortable and enjoyable outdoor space for relaxation and entertainment.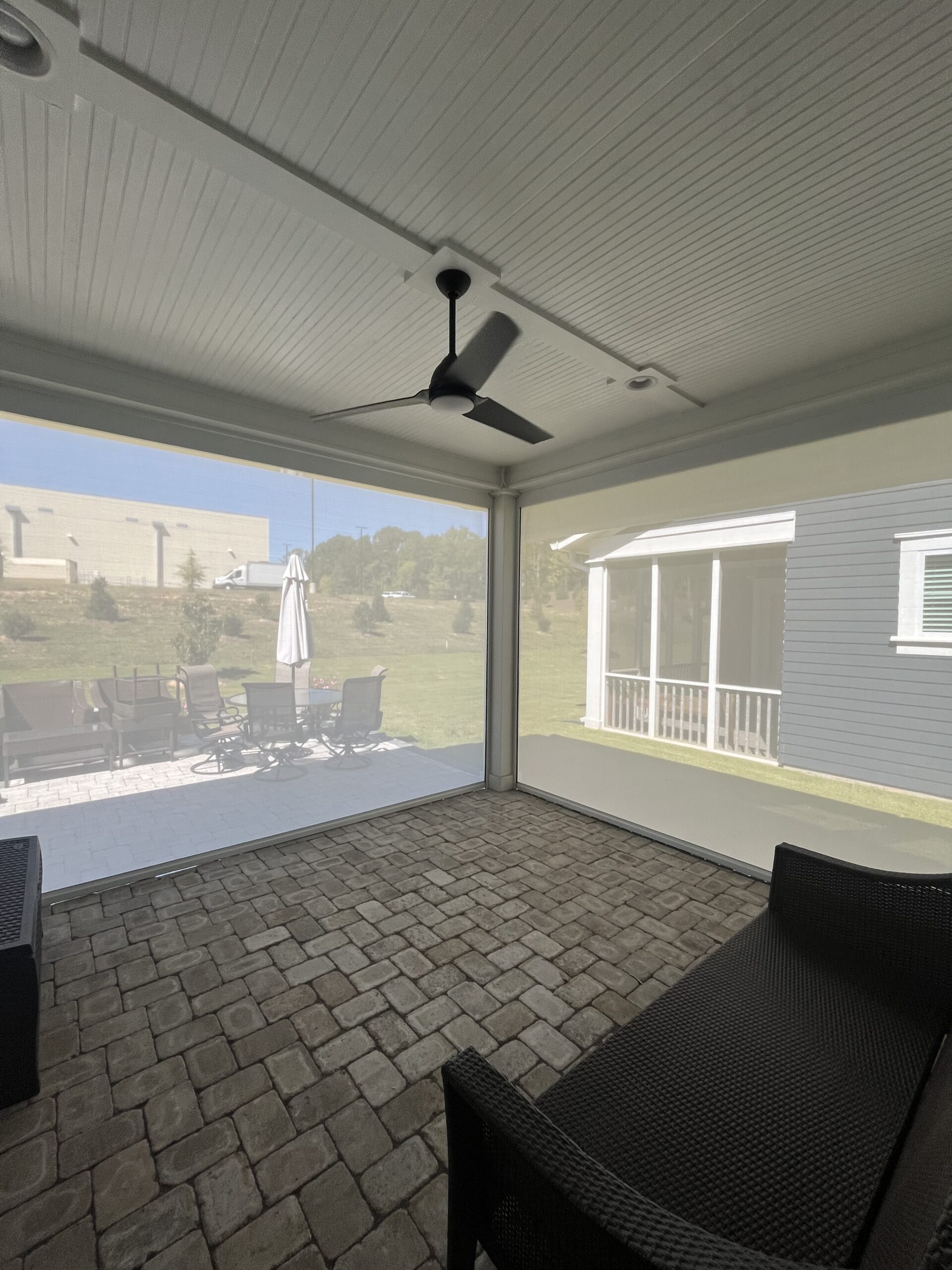 Premium Protection & Quality
Our patio shade systems offer premium protection from weather & insects, while also adding some privacy protection. A great benefit offered by our exterior roller shades is while providing these protections, you can still have a full view of the outdoors. Enjoy protection without compromising your beautiful outdoor oasis. Aside from having views from the inside out, our patio shade systems are also very appealing on the outside. We have a large variety of frame and fabric colors, allowing you to match the aesthetics that you already have. Fill out our form on the contact page to start your project with a quick free quote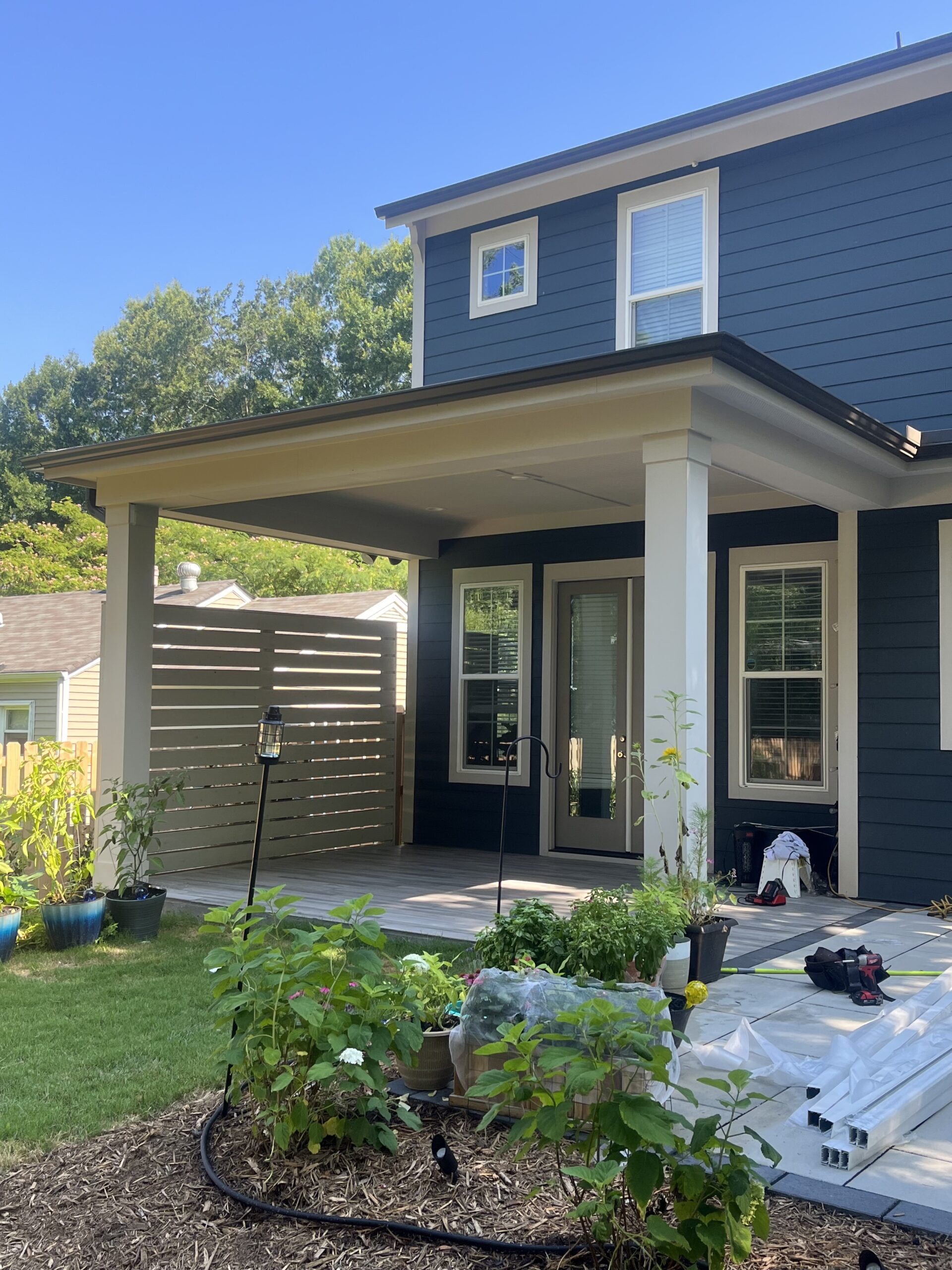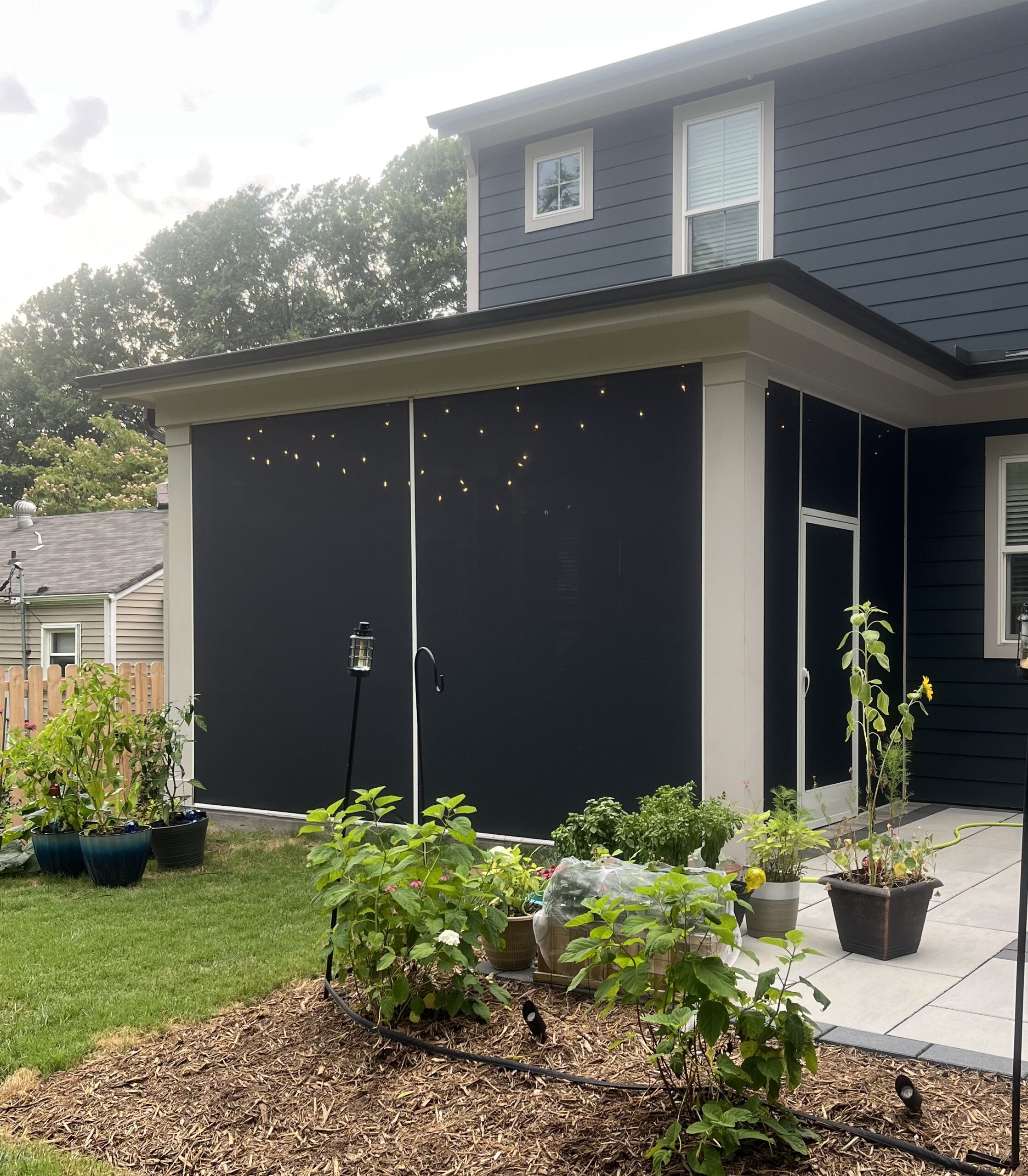 Screened-in porch shade systems offer the perfect solution for creating a comfortable outdoor space that meets all your needs. This flexibility lets you adapt your patio space to different occasions, whether it's a private retreat or a vibrant gathering with friends and family.